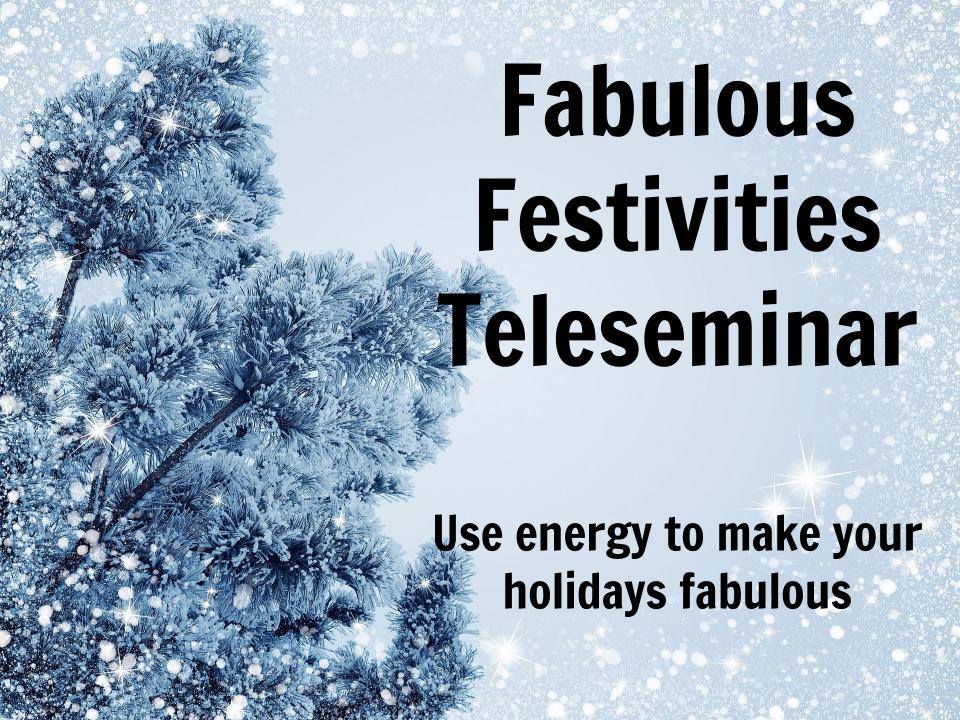 Take control of your happiness during the holidays.  Happiness is a function of your thoughts, beliefs, perspective and intuition.  In this teleclass, we will enhance and empower our beliefs, thoughts and perspective about holidays, time with friends and family, gift giving and receiving and knowing what's right for you, and all concerned.  Energy healer and Reiki Master, Shari Stevens, will guide you to slow your mind, relax your body and make changes that impact your deepest levels.  
Week 1:  Make Giving, Receiving and Findings Gifts Joyful and Fun
Week 2:  Enjoy Social Occasions
Week 3:  Meaning and Fulfillment During the Holidays
Week 4:  Boost Your New Year with Positive Energy
Dates:  4 Week Class.  Mondays, November 27-December 18.
Cost:  $79.  Payment plan is available upon request.
100% money back guarantee, if you are not satisfied.