Meet Shari Stevens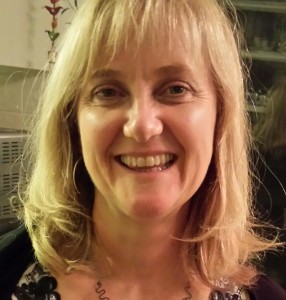 Shari Stevens is a Licensed Massage Therapist.  She received massage training at the Carlson College of Massage Therapy, graduating in 1999.  She also has additional training in trigger point massage, myofascial massage, assisted stretching techniques such as Active Isolated Stretching and Stuart Taws' Soft Tissue Release.  She uses these techniques on a daily basis.
Shari also specializes in Reiki, a biofield therapy that balances life force energy from within.  Her interest in Reiki began in 1998 when she learned Reiki I & II  from the renowned teacher, Laurelle Gaia, of the International Center for Reiki Training.  In 2000, Shari began teaching Reiki, after receiving her Reiki Master certification, and later, she went on to become certified and to teach Karuna® Reiki.  For over ten years, Shari has used Reiki to help clients heal from a wide range of conditions — from depression to bursitis to cancer and Parkinson's disease.  She has given Reiki in hospitals and at sporting events and, of course, in her home office as part of her practice.  Shari also teaches Reiki classes.  Teaching Reiki is a favorite pastime for Shari as it allows her to give the gift of empowerment to her students, who go on to heal themselves, their loved ones and the world.
Shari is a Certified Guided Imagery Therapist who uses guided imagery in both one-on-one guided imagery sessions and in creating guided imagery CDs.  Her recent CD, Approval, guides listeners to a serene setting in nature where the energy of approval is abundant and flows naturally into their systems and into their lives.
Training and Skills
Years licensed to give massage
16
Number of massages Shari has given
11675
When Shari began teaching Reiki
2001
Percent of clients who ask for therapeutic massage
80